our breathtaking newsletter
Weekly gloriousness sent to your inbox.
Sunday, March 1st - 12:00 PM-4:00 PM

DERF Happy Hour
Keep checking back here to find out where the next DERF Happy Hour will be!
Northern Kentucky removes shirt for rest of summer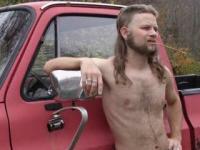 COVINGTON, KY - Having been assured that high heat and humidity will remain for much of the rest of the season, Northern Kentucky plans to remain shirtless for the remainder of the summer. Northern Kentucky's shirt was removed quickly and without comment last week.

"Some years, Northern Kentucky's shirt comes off much earlier," said area meteorologist and fashion expert Rich Apuzzo. "It is very hard to predict when the shirt will come off, because sometimes the look and feel of a shirt coated with sweat becomes quite comfortable, at least that's what I've heard from Pat Berry." Indeed, Northern Kentucky's shirt had become quite weighted down with perspiration, causing stains that reached from Ludlow to Dry Ridge.

It is a long standing Kentucky tradition for men, children, some women, and the area as a whole to go shirtless for large portions of the summer. "It is certainly practical because of the heat," says Northern Kentucky Chamber of Commerce spokesman Donald Moore. "But it also rooted in a tradition that honors our casual lifestyle, our freedom of expression, and our desire to show off rebel flag tattoos."

After Northern Kentucky's shirt was removed, it was briefly placed over the Suspension Bridge to air out. It was then tucked into Northern Kentucky's waistband so it can be quickly put back on in case Northern Kentucky needs to run into a WalMart store in Ohio.
Related Stories