our breathtaking newsletter
Weekly gloriousness sent to your inbox.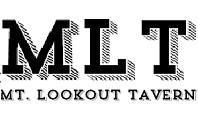 Friday, October 31st - 11:30 AM-11:00 PM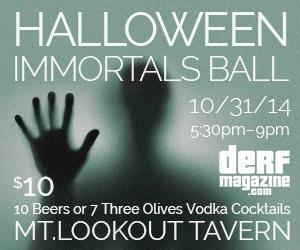 DERF Happy Hour
Friday, Oct 31 - 5:30PM-9:00PM
ABC concerned about depleted pool of celebrities for Dancing with the Stars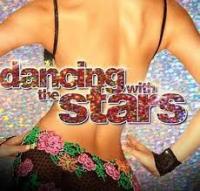 LOS ANGELES, CA - ABC television has announced that a depleted pool of celebrities may signal the end the popular reality show Dancing with the Stars. Though ABC now employs an entire division of manpower that scours the world for celebrities to appear on the show, reports indicate that the pool is depleted, and the end is in sight.
"We had hoped to keep this news from our loyal viewers," said ABC's vice president of programming Robert Lemmon. "But I believe everyone saw the writing on the wall when we announced the newest lineup. As soon as the last syllable of the name "Macchio" had left our lips, everyone knew we had hit rock bottom."
The show producers admit that they had almost cancelled plans for this year's lineup, but last minute pleas from Kirstie Alley's agent made them change their mind. "They said if we cancelled and did not put her on the show, Kirstie was going to have a complete breakdown," said a producer under condition of anonymity. "They feared for her safety, and the safety of anyone who got in her way at a Cici's pizza buffet once the emotional eating began."
Producers rounded out the show lineup with talk show host Wendy Williams. "Originally, we called Wendy Williams in hope of getting other celebrity contact numbers from her," said a producer. "Because even the D-list celebrities who appear on her show are more famous than the ones we get. After all of the people in her rolodex declined, we let her do the show. It was better than the back up plan of letting one of our camera operators dance."
"I feel sorry for all the people on this show who will be without a job," Lemmon went on to say. "Especially the professional dancers...they'll probably all be working on cruise ships now. Hey, there's an idea! A show about a cruise ship! And every week we could have new celebrities on as passengers! Get me Ralph Macchio's people on the phone..."