our breathtaking newsletter
Weekly gloriousness sent to your inbox.
Saturday, October 26th - 12:00 PM-5:00 PM

DERF Happy Hour
Keep checking back here to find out where the next DERF Happy Hour will be!
Area sluts explore ways to continue wearing costumes after Halloween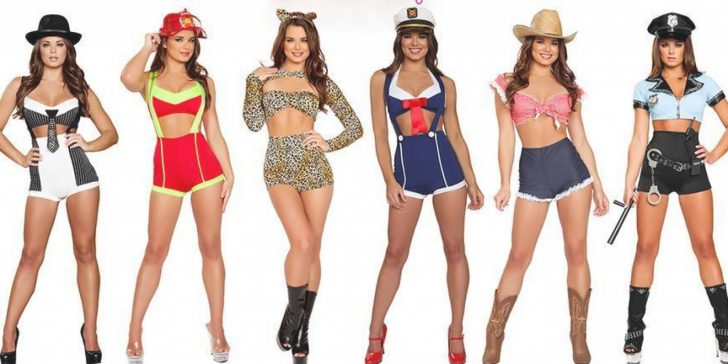 CINCINNATI, OH - Following another busy and successful Halloween season, sluts from across the region are still basking in the glow of the positive attention they received while wearing their skimpy costumes. In an effort to make that feeling last longer, many area sluts are currently exploring ways to continue wearing their costumes well after Halloween.

"It seemed like forever since I'd been properly ogled," said Mt. Lookout resident and slut Brittany Walker. "Of course, it hadn't even been a few weeks since the Halloween ogling, but it just seemed like longer. So, I decided to slip into my "Sexy Baby Ruth Bar" outfit just to relive the memory while looking at myself in the mirror. Then I thought, hey, it's a nice day out, there's no reason to stay all locked up in the house. So, I went outside and started raking leaves. Not only did it give me the attention I was looking for, it was also a really comfortable outfit for physical activity. I might start wearing it to my Purre Barre classes."

Other area sluts have not been so lucky in finding an opportunity to wear their Halloween costumes. "I wish I could wear it to work," said Meghan Walters of Eden Park. "But unfortunately, I work at a hospital as an aide, so the actual nurses at my job might get upset if I showed up wearing a Naughty Nurse costume. Plus, some of the patients might get so excited to see me that they would die. Or, even worse, expect me to do real work like a nurse."

Others have put in a great deal of thought into finding great opportunities to continue wearing their Halloween costumes. "I have a closet full of great sexy costumes," said Haley Moore. "Since I turned 21 a few years ago, they've gotten even racier since I started wearing them to the bars. But now I've got a great way to wear one of them, at least once a week for a good portion of the year. I talked the coach into naming my six year old's soccer team the Fighting Naughty Candy Corns. I'll be there, every game, cheering them on as their mascot."