our breathtaking newsletter
Weekly gloriousness sent to your inbox.
Wednesday, April 8th - 9:00 AM-7:00 PM

DERF Happy Hour
Keep checking back here to find out where the next DERF Happy Hour will be!
Hollywood celebrities seek new ebola fad diet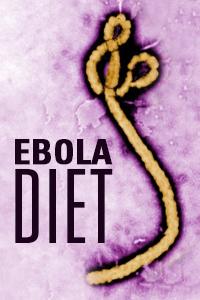 LOS ANGELES, CA - Always on the lookout for the latest way to stay in shape, celebrities have latched on to the newest craze in weight loss. The Ebola Diet has become a fad in Hollywood, and is reaching its way across the country.

Kardashian family matriarch Kris Jenner was one of the first celebrities suspected of using the new fad diet, but "We are very pleased for all the positive feedback concerning Ms. Jenner's appearance," said Kardashian family spokesman Blaze Waring. "And we can neither confirm nor deny any speculation about how she has managed to achieve such a stunning figure. However, please check out her new photos on Twitter, hashtag: ebolabody, which would also happen to make a great new title for a diet book."

This would not be the first time Hollywood celebrities have turned to a health crisis in an effort to lose weight. "We all know that Gwyneth Paltrow has a strict regimen," said dietician Dr. Felicia Marks. "But most people don't know the true source of her famous colon cleanses began after a trip to Africa where she contracted a fierce case of the rotavirus. It cleaned out her system at a fraction of the cost of a spa visit."

The practice may go back even farther into Hollywood history. "Even in the early days of Hollywood this was going on," explained Dr. Marks. "Rumor has it that Charlie Chaplain was having trouble fitting into his tramp outfit until he went out and got a quick but effective raging case of malaria."

The Ebola Fad Diet can be difficult to come by. Most A-List celebrities have the means and connections to become infected with the virus, but many up and comers do not. "It's become quite a distraction here at the hospital," said infectious disease physician Dr. Warren Moore of Emory Hospital in Atlanta. "At least once a day we have to escort Scott Baio off the hospital grounds as he tries to sneak in to see the ebola patients."