our breathtaking newsletter
Weekly gloriousness sent to your inbox.
Sunday, June 24th - 6:30 AM-10:00 PM

DERF Happy Hour
Keep checking back here to find out where the next DERF Happy Hour will be!
Mayor Mallory still uses Undercover Boss dreadlocks wig at least once a week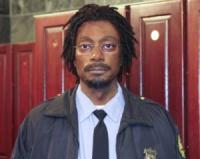 CINCINNATI, OH - Long after filming the reality show Undercover Boss it has been revealed that Mayor Mark Mallory continues to make use of the dreadlocks wig from the show. The wig is reportedly being used at least weekly by the Mayor, alarming many in his inner circle.

"He seems to have grown quite fond of it," said a Mallory aide who asked to not be identified. "He keeps it on a special stand in his office, though on more than one occasion, members of the staff have walked in to see him wearing it while staring at himself in the mirror. He even changes up his voice when he puts it on. He uses rough, street language and asks people to call him 'Tyrus.' I think it might be time for an intervention."

Though many find Mallory's use of the wig to be odd, it does not appear to have interfered with his duties as mayor. He was, however, spotted wearing it into city hall before a council meeting. An alert staffer quickly removed it from his head before it could be seen by members of city council.

Staff members first became aware that Mallory still had the wig after receiving calls from the CBS props and wardrobe departments saying that it had gone missing. Shortly after getting those calls, the mayor set up a payment plan with CBS to purchase the wig, and hired a bodyguard to watch over it in the event anyone tried to take it away.

"I think it's just a fun release for him," said another anonymous staffer. "I really don't see the harm. Especially since he stopped turning it into a puppet and talking to it. And he did promise that he would never again wear it and then go wandering around shady areas of town. That could have been some real trouble. Luckily, he returned all of the money he made after setting up a back alley craps game behind bus station."