our breathtaking newsletter
Weekly gloriousness sent to your inbox.
Wednesday, April 25th - 6:30 PM-8:30 PM

DERF Happy Hour
Keep checking back here to find out where the next DERF Happy Hour will be!
Romney clarifies statement, 'Let the Detroit Tigers go bankrupt'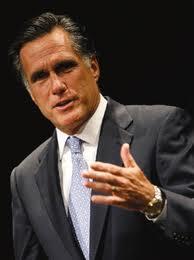 DETROIT, MI - After receiving numerous calls for clarification, Republican Presidential Candidate Mitt Romney has taken on the task of explaining a controversial statement. Romney intends to clarify exactly what he meant when declaring the opinion, "Let the Detroit Tigers go bankrupt."

"Obviously, the Detroit Tigers are a cherished and longstanding member of the American League," explained Romney. "What I meant was I dont support providing federal finding to support Paws, the Detroit Tigers mascot. I love Paws just like I love Big Bird. But they should get together with other mascots and earn money without federal aid."

Even as Romney sought to clear things up, his opponent President Barack Obama continued hammering away at the statement. "Here we have Governor Romney once again siding with the America's elite," said the President. "Preferring to see a hard working team like the Tigers slide into financial insolvency while his fat-cat rich cronies like the Yankees continue to thrive. It's a strategy that failed for in the 80's and it continues to be bad for baseball today. I'd also like to point out that he's a Mormon and he once tried to kill his own dog just because it had diarrhea."

Governor Romney pounced on the attacks from Obama just as quickly as they came. "The President has been a failure," said Romney. "And he continues to offer American baseball more of the same failed policies of socialistic revenue sharing. That's not going to happen when I am President. On day one of my administration, I will appeal the players union contract with regard to steroid testing."