our breathtaking newsletter
Weekly gloriousness sent to your inbox.
Wednesday, April 25th - 6:30 PM-8:30 PM

DERF Happy Hour
Keep checking back here to find out where the next DERF Happy Hour will be!
North Korea awards national defense contract to Howell Illinois Ace Hardware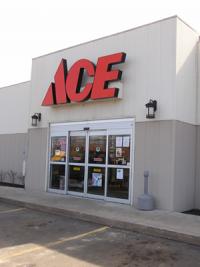 PYONGYANG, NORTH KOREA - After considering a multitude of bids and analyzing the country's financial resources, North Korea has awarded it's national defense contract to Ace Hardware. The announcement was made in a press conference that featured North Korean President Kim Jong-un and assistant manager of the Howell, Illinois Ace Hardware store, Fred Holland.

"We continue to build strongest military the world has ever known," said Kim Jong-un. "We know that this is the time for our country. We know that this is the place for our country. And, we know that Ace is the place. Yes, Ace is the place with the helpful hardware man."

The deal was cemented after several hours of negotiation between North Korean officials and Mr. Holland, who took time from what would have been a busy day reorganizing the clearance paint aisle. "Here at Ace, we want everyone to feel like they're the most important customer we've ever had," explained Holland. "So, restocking the paint will just have to wait until next week. We're happy to do business with the North Korean government. Better that than have them deal with those oppressive dictators at Home Depot."

In order to get the deal done, Holland admits that he had to be a bit lenient with store policy. "Normally, we only throw in free yardsticks with bigger purchases," he explained. "But these guys had traveled so far, I gave them a couple yardsticks on the house and a complimentary key chain that they can use for the keys to the country's tank. I just hope they don't max out the $300 line of credit we gave them. The interest rate is kind of a bear."

North Korean President Kim Jong-un insists his country got the better of the deal. "Not only does North Korea now have strong backing of industrial Ace Hardware machine," Kim declared. "We now become stronger, healthier people. We stop North Korea hunger problem by stopping in on weekends for free popcorn."