our breathtaking newsletter
Weekly gloriousness sent to your inbox.
Sunday, April 22nd - 11:00 PM-5:00 PM

DERF Happy Hour
Keep checking back here to find out where the next DERF Happy Hour will be!
295 million Americans feel they were unfairly targeted by IRS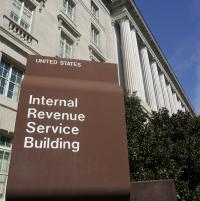 WASHINGTON, DC - Following recent revelations that the IRS may have targeted political groups who were seeking tax exempt status, 295 million Americans have also spoken up, saying that they too were targeted unfairly by the IRS.

"Yeah, I guess this was bound to happen," said IRS director of public relations Kevin Gould. "I've heard quite a few rumors that people really don't like our organization very much. I thought my job as public relations director for Time Warner cable was bad, but this place is pretty much the worst ever."

"I demand immediate Congressional hearings," said William Gadd, one of the 295 million who feel they've been victimized. "Me and the other 295,999,999 people who have fallen victim to this reckless abuse of power deserve to have our voices heard and our questions answered. If they start hearings next week, we should be able to get all the witnesses called before Congress goes on summer vacation. Right?"

Members of Congress seized on the opportunity to expand on their constituents outrage. "I would like to point out how sad and disgusted I am by this," said Congressman Charles Sovern of Alabama. "I want my constituents to understand that I know exactly how I feel. And, if I did not have a multitude of offshore sheltered accounts and high level crooked friends to keep me from paying taxes, I'm sure I would feel even worse about this."