our breathtaking newsletter
Weekly gloriousness sent to your inbox.
Wednesday, April 8th - 9:00 AM-7:00 PM

DERF Happy Hour
Keep checking back here to find out where the next DERF Happy Hour will be!
Ashley Madison hackers discover Hillary Clinton's lost emails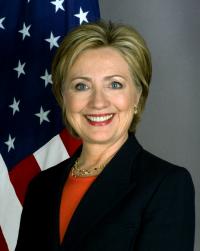 NEW YORK, NY - As executives at the 'cheating website' Ashley Madison deal with the fallout from hackers who infiltrated their data, an unintended consequence has also occurred. The hackers have discovered missing emails from Hillary Clinton, written during her tenure as Secretary of State.

The social media site which markets itself as a vehicle for people who are in relationships to cheat on their partners was hacked into by a group calling itself "The Impact Team." The hackers are threatening to release all Ashley Madison's customer records if the site isn't shut down. Several releases of information have been attempted, but the most jarring is a string of emails that appear to be from former Secretary of State Hillary Clinton. "This is an example of the filthy types we intend to expose," said the hackers in a statement. "This Hillary Clinton person is rather vile. No wonder she had a multitude of secret email addresses. If all of these weird emails were linked to one account, it'd be enough to have someone locked up."

The emails from Clinton are rather specific, sent to the site administrators stating exactly what she was looking for. "I'd like to find the kind of guy who enjoys cuddling," stated one email. "He should also like being placed over the knee of a stern woman and soundly having his buttocks hit by a hairbrush while being told the benefits of a single-payer health care plan. I also have a bit of a fetish for men who wear orange face paint, who demand to be called Mr. Speaker."

Other emails appear to not be an effort for Hillary to be a cheating spouse, but rather to catch a spouse that she suspects of cheating. "Dear Ashley Madison," one began. "I'm looking for a very specific type of guy. He really enjoys the occasional cigar. He likes to be called Bill, Big Bill, or Bubba. He also really enjoys casual sex, and does not have very good aim. If you have anyone on your site right now matching this description, please tell him that playtime is over and he needs to get home before his wife orders a drone attack on him."