our breathtaking newsletter
Weekly gloriousness sent to your inbox.
Saturday, August 17th - 5:00 PM-12:00 PM

DERF Happy Hour
Keep checking back here to find out where the next DERF Happy Hour will be!
2008 Earth Day marketing required record level of natural resources.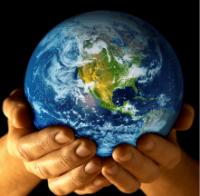 Washington, D.C. - In a report released by the coordinators of the 2008 Earth Day campaign, details are provided regarding the vast levels of natural resources expended creating and shipping millions of printed brochures, posters, newspaper ads, mailers, press releases, tshirts, and stickers. Additionally, the group estimates over 2 million gallons of gasoline were used by people attending Earth Day rallies held throughout the U.S.

The Global Earth Day Coalition sees this level of resource expenditure as an indicator of progress. Steven Bollinger, President of the organization commented, "We apologize for any damage Earth Day may have caused the environment or ozone layer. The 16,000 acres of trees that were not cut down in vein. Each tree helped to make many important brochures and posters. Of course many of those brochures are now in landfills but they served a noble educational purpose. Hopefully some of them were recycled."

A group known as The Coalition for Reducing Natural Resources Expended on Earth Day Marketing is highly critical of the 2008 Earth Day efforts. The group has petitioned the U.S. Department of Natural Resources to dedicate the day after Earth Day as the Reduce Natural Resources Used On Earth Day Day.