our breathtaking newsletter
Weekly gloriousness sent to your inbox.
Sunday, January 19th - 11:00 AM-5:00 PM

DERF Happy Hour
Keep checking back here to find out where the next DERF Happy Hour will be!
Hollywood accepts Presidential cabinet position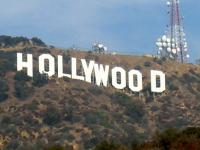 HOLLYWOOD - After numerous moving performances by Hollywood celebrities during the inaugural ceremonies, President Obama offered Hollywood the last unfilled cabinet position. A spokesperson for the President said the choice was between Hollywood and the U.S. Media. Peter Seligman said, "Both entities deserve great credit for the President's successful election campaign but the President feels Hollywood offers a stronger ability to maintain the President's image as a magical figure in the public's eyes."

Members of Hollywood are honored by the selection. Marcus Hawkins, President of the Screen Actors Guild said, "Yes we can make the world more like a movie. We will ensure this Presidency delivers the same level of fantasy, suspense, poignant drama, and plot complexity expected in a Hollywood movie. President Obama will be star of this movie! When the credits role there sill only be one name...President Obama.""

When asked who will actually represent Hollywood in the President's cabinet a spokesperson said, "It all depends on what is required of the role at the moment. If a young sultry starlet is needed, we may send Elisha Cuthbert or Beyonce. Other times Jack Black may get the nod if levity is required to diffuse a tense international nuclear standoff. If actual Presidential experience and perspective is needed we'll send Martin Sheen of course. As in our movies we will fit the player to the role."