our breathtaking newsletter
Weekly gloriousness sent to your inbox.
Friday, December 6th - 5:00 PM-10:00 PM

DERF Happy Hour
Keep checking back here to find out where the next DERF Happy Hour will be!
U.S. Unemployment office lays off 6,000 workers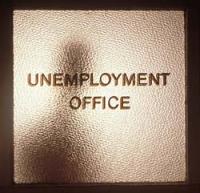 WASHINGTON, D.C. - In response to poor economic conditions, the U.S. Unemployment Office announced today it plans to lay off 6,000 workers. Government officials say although the move leaves less people to administrate the growing number of U.S. unemployment claims, it is necessary to help pay for increasing U.S. unemployment claims. Several thousand of the laid off workers were notified today they will be offered Presidential cabinet positions.

Those who remain jobless will receive federal unemployment benefits. The U.S. Treasury department says unemployment benefits distributed to the laid off workers will come from funds saved by laying off Unemployment Office workers.

Officials also said when the economy improves and unemployment claims decline significantly, most of he laid off workers will be rehired.

Reportedly cuts are also coming at the U.S. Census Bureau. Prior to initiating layoffs, sources say an outside consultant has been retained to make an approximate determination of how many workers are employed at the Census Bureau.