our breathtaking newsletter
Weekly gloriousness sent to your inbox.
Friday, July 26th - 12:00 PM-12:00 AM

DERF Happy Hour
Keep checking back here to find out where the next DERF Happy Hour will be!
Obama offers to trade Geraldo Rivera for jailed American reporters in North Korea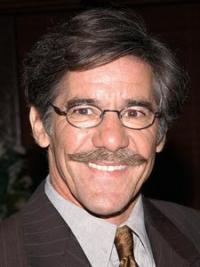 WASHINGTON, DC - After North Korea sentenced American reporters Laura Ling and Euna Lee to 12 years of hard labor, the Obama administration promised to pursue all possible channels to secure their release. Their first offer is a direct swap of Fox News journalist Geraldo Rivera in exchange for the pair.
The President insists that the trade is more than fair, considering Geraldo's higher profile. "We can get him there as soon as they approve the plan. The Koreans can then trump up some charges, hold a big trial, and get Geraldo into the labor camp so he can bust rocks for a decade or so."
Geraldo hosts the program "Geraldo at Large" on Fox News. The network reluctantly agreed to the President's plan to send him to North Korea. Fox executives reportedly asked that he take Greta Van Susteren and the entire staff of the "Fox and Friends" morning show instead.

North Korean government officials are considering the plan, but are working out details to ensure than Geraldo would not be allowed to stay in North Korea after the sentence is over.