our breathtaking newsletter
Weekly gloriousness sent to your inbox.
Saturday, June 23rd - 7:30 AM-12:00 AM

DERF Happy Hour
Keep checking back here to find out where the next DERF Happy Hour will be!
Mayor Mallory in bitter battle to become Foursquare Mayor of City Hall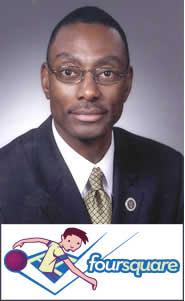 CINCINNATI, OH - Since installing the Foursquare application on his mobile phone, Cincinnati Mayor Mark Mallory has struggled to acquire the Foursquare Mayor of City Hall title. Sources at City Hall confirm that the battle has become a major focus of Mallory's administration.

Mallory's main opposition to the title of Mayor has come from City Hall janitor Mel Simpson, who has checked in at City Hall enough times to be considered staunch opposition to Mallory's quest. "My grandkids got me this blackberry for my 65th birthday," explained Simpson. "I'm really proud to be Mayor of City Hall, I'm also the Mayor of all the City Hall bathrooms and broom closets." This week Simpson also became the Foursquare Mayor of Sung Korean Bistro on 7th street.

Mallory's office has issued several press releases complaining that Mel acquired his status by checking in after each of his dozens of overnight smoke breaks outside the building. In response to this strategy, Mayor Mallory has begun taking hourly trips outside of City Hall, using the restrooms at the Museum Center and then returning to City Hall.

Mallory has attempted to place Simpson on a two week paid administrative leave of absence. After discovering that paying a janitor two weeks paid leave would send the city into bankruptcy, the order was discontinued.

Several members of City Council including Leslie Ghiz have also attempted to become Mayor of City Hall, but then quickly turned their attention toward becoming Mayor of the County Commissioner's Office.