our breathtaking newsletter
Weekly gloriousness sent to your inbox.
Saturday, June 23rd - 7:30 AM-12:00 AM

DERF Happy Hour
Keep checking back here to find out where the next DERF Happy Hour will be!
Gadhafi hoped to complete Twilight saga uninterrupted by regime collapse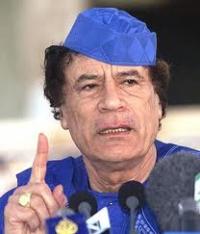 TRIPOLI, LIBYA - As rebels made their way to Libya's capital and Moammar Gadhafi's compound, the Libyan leader had only one wish: staying in power long enough so he could finish The Twilight Saga.

Insiders close to Gadhafi reveal that for the last several weeks, he has been making his way through Stepanie Meyer's Twilight books, and has eagerly anticipated viewing the final two movies at special screenings to be held inside his compound. Recent messages sent from Gadhafi's Twitter account seem to confirm this theory, such as "OMG! Why can't these rebel-tards get a life and leave me alone!! Team Jacob!!!"

The next installment of The Twilight Saga movies is set for a US release date in November, but rebel victories made it clear to Gadhafi that a screening of the movie in his compound would be very unlikely. Upon discovering this, and realizing that the final installment would not be out until 2012, Gadhafi began seeking asylum in various countries he thought would be friendly to his cause. Gadhafi reportedly turned down an offer of asylum from Qatar, after realizing that the country's leaders are all solidly on Team Edward. Moammar reportedly stated, "I would rather die on my own terms than subject myself to rule by fans of Edward. He is so not dreamy."

During heavy combat in Tripoli, Gadhafi is said to have spent several hours attempting to turn himself into a werewolf in hopes of successfully fleeing rebel forces. The attempt was unsuccessful, and Gadhafi eventually drifted off to sleep on his Taylor Lautner sleeping bag.