our breathtaking newsletter
Weekly gloriousness sent to your inbox.
Sunday, June 24th - 6:30 AM-10:00 PM

DERF Happy Hour
Keep checking back here to find out where the next DERF Happy Hour will be!
Mayor Cranley announces appearance on Undercover Boss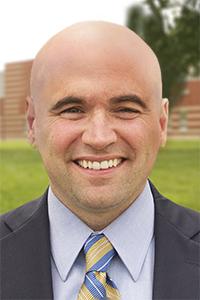 CINCINNATI, OH - After just a short time in office, new Cincinnati Mayor John Cranley has announced an upcoming appearance on the CBS reality show Undercover Boss. Mayor Cranley also unveiled the dapper new look he will be wearing as a disguise while undercover.

"I have always felt the call of public service," said Cranley. "I've also always felt a call to be on reality television. Unfortunately, I fall short of the height requirements on Survivor by about half a foot. So Undercover Boss was a perfect opportunity for me to explore two of my favorite things."
Cranley is looking forward to seeing the completed program. "I'm not afraid to get involved with every aspect of the city," he explained. "It's just like my term as mayor because I'll be hands on working with my employees all the time. I'll be working with the meter readers...unless they're privatized and I'm not really their boss. I'll be working with the police...unless they're Hamilton Country police that we bring in to cover shortfalls. I'll be working with the streetcar workers, well, until I fire them which is gonna happen ASAP."
Producers of Undercover Boss were interested in Cranley for a variety of reasons. "We had already gained experience filming in Cincinnati," said Undercover Boss producer Ira Padgett. "We know the ins and outs of the city, and thought it would be a good followup to the show we did with former Mayor Mallory. We also thought we'd be able to save some money by putting John Cranley in the same rasta wig we used for Mark Mallory. Unfortunately, the ex-mayor informed us that he has no intention of ever surrendering the wig because he enjoys wearing it on special occasions. And not-so-special occasions. Actually, he wears it pretty much every day now.