our breathtaking newsletter
Weekly gloriousness sent to your inbox.
Sunday, May 27th - 1:00 PM-1:00 PM

DERF Happy Hour
Keep checking back here to find out where the next DERF Happy Hour will be!
Congress plans work on debt basement, debt porch, and screened-in debt patio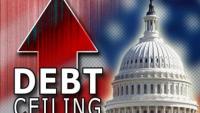 WASHINGON, DC - After a deal was struck concerning the nation's debt ceiling, Congress set plans in motion to deal with the debt basement, the debt porch, and the debt enclosed patio. Work will begin immediately and is expected to continue even through the Congressional summer recess.

Many feel that Congress has waited too long to tackle these projects, and that taking them on now will be a huge undertaking. "The debt basement is a complete mess," said noted expert Thomas Friedman. "There are spiders. Big spiders. And the smell of mildew has grown stronger every year since 1979."

Though it has been promised that work will be started soon, there are already arguments between conflicting congressional factions about the repairs. The Democratic caucus insists that any work on the debt porch be done using environmentally friendly, low-emission pressure washers. There have also been rumblings within the Tea Party faction of the Republican caucus insisting on a constitutional amendment prohibiting any abortions from being performed on the debt enclosed patio.

Onlookers worry that the battling sides will eventually cause the projects to be doomed. "A few years ago, they attempted to work on the debt foyer," explains Congressional observer Neil Workman. "One side wanted wood laminate and the other side wanted ceramic tile. They ended up with a compromise no one liked, and that is why the debt foyer is covered in shag carpeting to this very day."