our breathtaking newsletter
Weekly gloriousness sent to your inbox.
Sunday, March 1st - 12:00 PM-4:00 PM

DERF Happy Hour
Keep checking back here to find out where the next DERF Happy Hour will be!
Donald Trump insists Aquaman not a real Superhero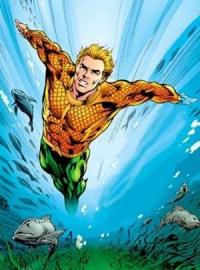 NEW YORK, NY - In the aftermath of criticism following his declaration that veteran and former prisoner of war Senator John McCain is not a hero, Donald Trump has again made a bold statement. Trump sternly insisted that Aquaman has been falsely idolized for years, and declared that he is not a real superhero.

"I'll tell you who the real heroes are," began Trump in a speech many thought would be an apology for calling into question the heroism of John McCain. "The real heroes...are Superheroes. Fighting crime for, as far as I can tell, absolutely no personal profit. Superman does not draw a salary, my friends. He holds a second job and works for a living. I would tell you more about where he works, but I don't want to run the risk of disclosing his secret identity. Superman and I have a very tight bond, and I'm not about to break that trust."

Trump then continued on the topic of superheroes, but quickly changed demeanor, bringing up a topic that had obviously been weighing heavy on his mind. "Now, I'm going to tell you something else," Trump continued. "I'll tell you who is not a real superhero. Aquaman. There are so many problems with this guy I can't begin to count them. I mean, even if he was a real superhero, how many crimes take place under water? My staff has compiled the numbers for me, and it's very low. If Aquaman were a real superhero, he would be working on fighting crime in places where we really need it. Like drug lord tunnels in Mexico."

"Speaking of Mexico," Trump said, as his campaign staff collectively held their breath. "I would not be surprised to find out that Aquaman is, in fact, Mexican. The tiny trunks he wears are of the style that I have seen men wearing in Latin American countries. I think its time we go through coast guard reports to find out Aquaman's whereabouts during various rapes and murders of sea life."

"If I may continue, which I can, because I'm in charge here, let's talk about what this supposed 'Superhero' does. He swims, and he talks to fish. Well, we had a cousin like that in my family. Hit his head on a rock when he was a kid. He also skipped instead of walking and said that he was married to a squirrel. We didn't call him a superhero. In fact, we didn't call him anything. Had him shipped off to a home. If that offends anyone, sorry, but I'm not sorry. I just tell it like it is and that's why everyone loves me and that's why I'm going to make this country great again."

"So, in closing," Trump continued. "I want to thank the real Superheroes out there. Superman. Captain America. My close personal friend, and New York's very own Spiderman. And of course, Wonder Woman who has never once complained about gender inequality. Let's honor them and forget about lightweight idiots like Aquaman with his poof of hair, and his trident, and his underwater cell phone, which I would be more than happy to provide all of you with the phone number if you'd like to call him and tell him what a jerk he is."