our breathtaking newsletter
Weekly gloriousness sent to your inbox.
Thursday, March 1st - 1:00 PM-12:00 AM

DERF Happy Hour
Keep checking back here to find out where the next DERF Happy Hour will be!
Edward Snowden admists he leaked secrets to gain frequent flyer miles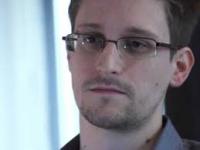 MOSCOW, RUSSIA - Many people around the world continue to speculate about Edward Snowden's motives for leaking details of NSA operations. Snowden himself, however, has divulged that the main motivation for telling the story was to set himself up for a massive collection of frequent flyer miles.

"I enjoy hearing all the theories about why I did what I did," explained Snowden. "I especially like reading about them in the newspaper while I recline in my free first class upgrade seat on an airplane. Jet-setting around the world is nice work, if you can get it. The only guys working for the US government who get to live like this are the crooked elected officials, and I'd never stoop so low to want to have that job."

Snowden was most recently in Russia, where there was confusion about where he would be flying next. "Maybe Argentina, maybe someplace in Asia," said Snowden. "I really don't care. I just want to make sure that I fly somewhere where I'll get double bonus miles. They expected me to fly out of Russia sooner, but I get some sweet miles bonuses if I make sure it's a weekday red-eye flight."

Snowden has no idea what his future will hold, but does not seem to care. "Have you ever been inside the frequent-flyer Admirals club at the airport?" he asked. "It's like heaven, except with free drinks and light appetizers. As long as I get to keep experiencing that, I can handle whatever life has in store for me afterwards. Some people call me a traitor, some people call me a patriot. The only think I care about people calling me is 'Mr. Snowden' as they refill my crystal glass with complimentary first class champagne."