our breathtaking newsletter
Weekly gloriousness sent to your inbox.
Thursday, April 2nd - 6:00 PM-8:30 PM

DERF Happy Hour
Keep checking back here to find out where the next DERF Happy Hour will be!
GOP prepares for security threat of Pokemon GO at convention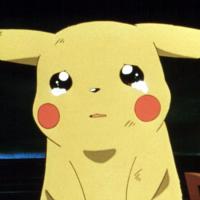 CLEVELAND, OH - Preparations for the 2016 Republican National Convention in Cleveland have been painstakingly detailed. Plans regarding platform issues, speakers and rules have been hotly contested along with detailed scrutiny over security. The latest security concern has garnered a great deal of activity, as party leaders and law enforcement seek to contain the threat of Pokemon Go during their convention.

"The Pokemon Go phenomenon is something we are definitely looking into," said GOP Convention Security Chief Robert Mose. "The last thing we want is a creature interrupting a speech, or even worse, a convention goer trying to capture the creature interrupting a speech. With the precautions we are putting in place, we are hoping the weirdest characters anyone will see during the convention will be the politicians and party bosses."

Others are convinced that the convention will descend into chaos once people realize the presence of the Pokemon characters. "I've got to find them all!" said South Carolina delegate Margaret Hanson. "And I don't care what it takes. I only wish that I could capture the elusive limited edition GOP convention Trumpachoo."

Some recommendations for how to deal with the Pokemon go crisis are gaining in support among Republicans, but not with the security team. "The NRA has contacted us on a daily basis," said Mose. "They are adamant that the only way to stop the Pokemon crisis is to allow both open carry and concealed weapons within the convention hall. We have tried to explain the ineffectiveness of firearms against this threat, but they insist that the only thing to stop a bad Pokemon is a good man with a gun. Or something like that."

For his part, the Republican nominee Donald Trump is sure that any and all threats to convention security will be taken care of. "It is not going to be an issue," said Trump. "Believe me. I guarantee it. If one of them comes up on stage, I will swat it away with my massive hands. Have you seen my hands? Not small, right? If all else fails, I promise to build a wall around the convention center to keep them out. And, you better believe I'm going to have Mario and Luigi pay for it. Those guys are crooked and they are going to pay for my wall. They're not nice people, ok? I don't think they are even brothers. They come into our country and don't have the courtesy to lose their accents."