our breathtaking newsletter
Weekly gloriousness sent to your inbox.
Thursday, April 2nd - 6:00 PM-8:30 PM

DERF Happy Hour
Keep checking back here to find out where the next DERF Happy Hour will be!
Hillary Clinton used personal e-mail account to access State Department Candy Crush account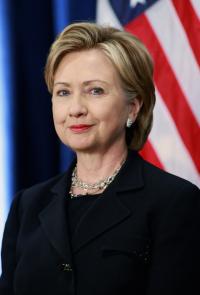 WASHINGTON, DC - An investigation into State Department emails has found problems with former Secretary of State Hillary Clinton's improper use of personal email for government business. The investigation has further discovered that Clinton used her personal email to access and take over the State Department's Candy Crush gaming account.

"Every avenue is being explored," said investigator Walter Sokolowski. "In these dangerous times, it is important for government officials to be held to a higher standard, especially when it comes to matters of national security. It's a domino effect. First comes personal email being used for a government game app, then comes personal emails being used for launch codes, military secrets, and X-Box 360 accounts. We must stop the bleeding."

Republicans and conservative media outlets have been fiercely critical of Clinton's use of personal email to access the State Department Candy Crush account. "This is a breach of the public trust," said House Speaker John Boehner. "If Hillary Clinton is allowed to do this with the Candy Crush account, what's stopping Vladamir Putin from being allowed to use a personal email account to link into the governments Farmville 2 account, an account that has thrived into a spectacular farm, producing acres of fresh agriculture every hour. It is, in fact, the only evidence of bipartisan success achieved in Washington DC in the last fifteen years."

Though the outrage is mounting, Hillary Clinton is downplaying the matter. "I lost my old account and didn't want to start all over on level one," she explains. "I'd pushed through some really tough levels and I did it all for the American people. Besides, I made no secret of doing it. My login was HillaryClinton2016 and my password was BillisAJerk6969."