our breathtaking newsletter
Weekly gloriousness sent to your inbox.
Saturday, August 17th - 5:00 PM-12:00 PM

DERF Happy Hour
Keep checking back here to find out where the next DERF Happy Hour will be!
Joe Biden suspected of sending nude texts of self to Michelle Bachmann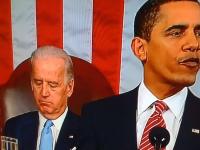 WASHINGTON DC - Republican presidential candidate Michelle Bachmann has been receiving text message photographs of a nude male body. The naked male is question is now suspected to be Vice President Joe Biden.

The images began appearing on Bachmann's phone shortly before her campaign tour through Iowa. They are occasionally accompanied by short messages such as 'Here's some change you can believe in,' 'I call it the filibuster,' and 'need a bi-partisan push?.' One of the most graphic images features a close up photo that features a tri-cornered hat atop a private body part with the caption, "Hello, I am a Tea Party Patriot."

Joe Biden became suspected of sending the text messages after analysis found that the background of one of the images was found to contain a half empty whiskey glass featuring the official Vice Presidential Seal. An FBI agent, speaking on the condition of anonymity also stated, "Without going into specifics or graphic detail, we believe that the person in question has definitely had work done involving hair plugs."

Michelle Bachmann remains shocked and disgusted by the messages. "At first I figured it was Bill Clinton," Congresswoman Bachmann said. "But then I realized that it wasn't him, after all, everyone knows what his looks like. Most importantly, I think that getting nude text messages from the Vice President proves what I have known all along...that I am the frontrunner for the GOP nomination. After all, no one is sending pictures like that to Mitt Romney or Rick Perry."

Though she has condemned the texts, they have not slowed down Bachmann on the trail. Although some report that she spent a great deal of time staring at her phone before purchasing a corn dog at the Iowa State Fair. She also seemed to have a flashback of seeing the offending photos during the Republican Presidential debate, immediately after looking at Newt Gingrich.