our breathtaking newsletter
Weekly gloriousness sent to your inbox.
Monday, April 6th - 1:00 PM-1:00 PM

DERF Happy Hour
Keep checking back here to find out where the next DERF Happy Hour will be!
Judge Tracy Hunterís attorneys look to quickly wrap up trial by 2037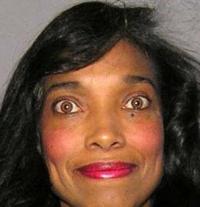 CINCINNATI, OH - Former Juvenile Court Judge Tracy Hunter's legal team continues to mount motions and defenses in an effort to clear her on all charges. Many legal observers have wondered if there would ever be an end to the ongoing legal saga, but Hunter's attorneys have announced that they plan to quickly wrap up the trial by mid-Summer of 2037.

"We just took care of the casework for the next decade," said Hunter's legal spokesman John Larkin. "The briefs on the briefs that we will be filing in September of 2024 are tight as a drum and they are really going to shed some light on the motions that we are planning to make in seven years after we are granted a continuance. We're certainly happy that there is an end in sight and we will should be able to wrap up this trial by 2037. Although, we are definitely shocked that we have not been able to have everything dismissed by now. Shocked. Just look at Judge Hunter's face. Look at how shocked she is."

Legal experts analyzing the case believe that the Hunter legal team has been doing an excellent job. "After pouring over their notes for the first decade of the case, I have to say I am impressed," said Dr. Milton Levy of Stanford Law School. "They have exercised caution and restraint with each motion, appeal and appearance. Their strategy is based on case law, precedent, and an overwhelming hope that the jury pool will all die off before closing arguments. Or maybe the sun will burn out. Either way, this looks like a winner."