our breathtaking newsletter
Weekly gloriousness sent to your inbox.
Saturday, June 23rd - 7:30 AM-12:00 AM

DERF Happy Hour
Keep checking back here to find out where the next DERF Happy Hour will be!
Media fact-checkers dispute Romney's concession speech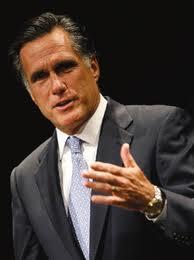 BOSTON, MA - Following his loss in the 2012 Presidential election, republican challenger Mitt Romney gave a concession speech to his supporters and the nation. Immediately following that, a team of media fact-checkers went over the speech and declared most of it to be full of half-truths and outright lies.

"He started off with a few whoppers," said CBS News associate producer Thomas Johnson. "Saying that he wished President Obama well and that he would pray for him to be successful. Governor Romney gave conflicting messages to those points on an almost daily basis for the last several months. Our CBS truth-o-meter gave him a failing grade on that."

There were a few parts of the speech in which media fact-checkers were slightly less critical of Romney. "He mentioned that he loved his wife," said Bill Purser of icheckfactsforyou.com. "We have some evidence that this is the case. However we get into a gray area when he claims that Ann Romney is the love of his life. There is a great deal of evidence saying that he also has an all-consuming love for his mother, children, and Hardee's breakfast biscuits. We gave that part of the speech our 'slightly shady' rating on the cold hard fact scale."

The fact-checkers saved their most biting criticism of Romney's words for the part of the speech where he said that "besides my wife, Ann, Paul (Ryan) is the best choice I've ever made."

"That statement was totally false," said fact-checker Arnold Roth. "We're giving that our 'pants on fire Pinnocchio's nose' rating. During a GOP debate this spring, Romney stated that the best choices he ever made were switching to decaf coffee, taking an aspirin every day, and dropping cable in favor of Direct TV. Furthermore, independent research has confirmed that he, in fact, did not choose either Ann or Paul Ryan. Those decisions were made by a team of well-paid life-coaches Romney has employed since college."