our breathtaking newsletter
Weekly gloriousness sent to your inbox.
Thursday, July 11th - 3:00 PM-9:30 PM

DERF Happy Hour
Keep checking back here to find out where the next DERF Happy Hour will be!
Queen Elizabeth removes all nude selfies from iCloud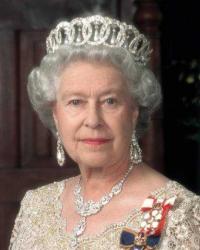 LONDON, ENGLAND - Following recent events involving the relative security of photos stored in iCloud, Queen Elizabeth II has announced that all royal nude selfies will be deleted from the storage service.

"We live in a time of marvels and wonder," said the British monarch. "Where, in a nano-second, images of J-Laws ta-tas can be beamed across the world. Well, from this day forth, my unmentionables will only be seen by my beloved husband, my stable boy, my dozen Indian bath attendants, and that bitch the Queen of Sweden when I moon her while driving by in my horse drawn carriage. I'm removing all selfies that include my queenly goodies from my celly, yo."

Royal insiders had been concerned for a while now that the Queen's penchant for taking the nude selfies would be discovered and that the images would be hacked. "She's quite disappointed that selfie-Saturday is no more," said a palace spokesman. "But, indeed, the last thing she needs is some hacker lighting up Reddit with pictures of her trying on a new big bag of royal undies. It's such a shame though, she'd only just figured out how to get a great angle while taking a selfie ass-shot."

Though the nude selfies will be deleted from the royal iCloud, Queen Elizabeth has not decided the fate of other parts of her iCloud. "I believe I shall keep the shots of me planking across the Thames," explained QE2. "And the video of me smoking salvia is hilarious, so I at least have to keep it until I can burn a few copies."