our breathtaking newsletter
Weekly gloriousness sent to your inbox.
Sunday, May 27th - 1:00 PM-1:00 PM

DERF Happy Hour
Keep checking back here to find out where the next DERF Happy Hour will be!
U.N. Security Council deploys Charlie Sheen to consume all Syrian chemical weapons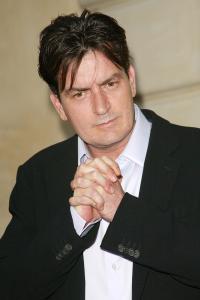 NEW YORK, NY – Members of the United Nations Security Council voted unanimously to assign Charlie Sheen the task of snorting and/or injecting all of the weapons grade chemicals stockpiled in Syria. U.N. Officials say Sheen was selected based on his consistent demonstration of a super-human capacity for chemical metabolism.
Reports indicate Sheen will not receive payment for his services but instead has been granted a lifelong immunity from all forms of drug testing. Sheen will also have 24/7 companionship of several Syrian working girls during his chemical expulsion tour.

"I'm proud that my particular skill set can be used to make the world a safer place," commented Sheen during a U.N. press briefing. "I'm in top form because I've been building my tolerance at New York music festivals all summer."

At Sheen's suggestion, the code name for the operation has been designated, OPERATION TUESDAY. "I saw the list of chemicals and trust me, this is Tuesday for me," said Sheen.

Asked how he plans to consume such a large volume of chemicals, Sheen offered, "I plan on snorting most of the stuff. But some of the more harsh materials I plan to inject in order to protect what's left of my mucous membranes. If I need any help with a few lines here or there, my buddy Bob Downey Jr. said he can join me before Iron Man 4 starts filming."

Military officials say several U.S. drones will closely monitor and report on Sheen's activities throughout the operation. Sheen maintains a casual perspective regarding military monitoring stating, "I don't mind the drones. They're just a more expensive version of an electronic ankle bracelet to which I have grown quite accustomed."