our breathtaking newsletter
Weekly gloriousness sent to your inbox.
Saturday, May 26th - 1:00 PM-1:00 PM

DERF Happy Hour
Keep checking back here to find out where the next DERF Happy Hour will be!
WikiLeaks Founder prison escape plans leaked to law enforcement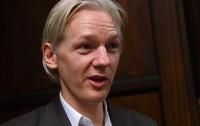 LONDON - Jailed WikiLeaks founder Julian Assange's plot to escape from British custody was foiled when plans were leaked to law enforcement authorities. Details of Assange's escape were released via the website WikiLeaksLeaks, which exposes secret information about the WikiLeaks website.

Julian had set in motion a plot in which he would escape via a jail delivery truck while disguised as a sanitation worker. Hours before the escape was set to occur, police officials were alerted to the WikiLeaksLeaks website and promptly put a stop to the plan. A sanitation worker uniform was confiscated from Assange's cell. Further search of the cell discovered other contraband he had smuggled into jail, including Russian Parliament member's ATM pin numbers, the alarm code for the Buckingham Palace and printouts of Vice President Joe Biden's Netflix queue.

Julian Assange released a statement via his lawyer condemning the leak. "I'm not sure how this information was leaked, but I am disgusted by this lack of discretion," Assange's statement proclaimed. "I would also like to point out that I have proof that Hillary Clinton used an expired coupon for the last pantsuit she purchase at Fashion Bug."

Assange will remain jailed under increased security. He has already been disciplined by jail authorities for leaking the ingredients in the prison meatloaf, as well as tipping off fellow inmates to a surprise cell shakedown.