our breathtaking newsletter
Weekly gloriousness sent to your inbox.
Saturday, June 23rd - 7:30 AM-12:00 AM

DERF Happy Hour
Keep checking back here to find out where the next DERF Happy Hour will be!
Tiger Woods celebrates win with flurry of sexting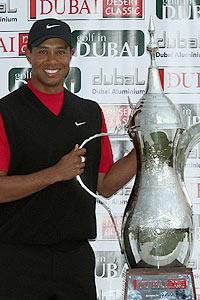 DUBAI, UAE - Tiger Woods won the Chevron World Challenge, ending a two-year title drought that began shortly after his personal life imploded. Woods celebrated the victory by returning to his hotel room where he engaged in a flurry of random sexting that lasted all night.

Immediately after punctuating a birdie with a signature fist pump, Woods' fist could then be seen reaching into his pocket for his mobile device. The smart phone was then turned on and an alert was sent out to dozens of random sexting partners throughout the world announcing that Tiger was back, and ready to prowl.

"Mr. Woods put the 'Do Not Disturb' on his doorknob as soon as he got to his room," said hotel concierge Rueben Alvarez. "We did not see him emerge from the room for the rest of the evening, and did not hear from him except for when he ordered room service. Oh, and he wanted another bathroom amenities basket, heavy on the lotion."

"It had been quite a while since I heard from my sweet Tiger," said sexting partner Charlotte Daniels. "At first I thought maybe it was just someone from a tabloid, pretending to be him. But then he sent me a picture of that winning smile and that victorious putter, and I knew that Tiger was back and ready to sext!"
"I sexted everyone! It s so refreshing hearing from everyone again. Even Elin sexted me back!" said Woods in a press conference the following day. "It was good to catch up with her."