our breathtaking newsletter
Weekly gloriousness sent to your inbox.
Saturday, June 23rd - 7:30 AM-12:00 AM

DERF Happy Hour
Keep checking back here to find out where the next DERF Happy Hour will be!
Ben Roethlisberger charged with 30,000 counts of sexual assault during Monday Night Football power outage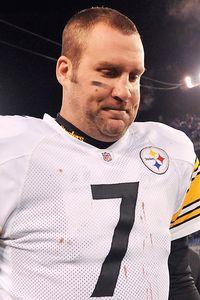 SAN FRANCISCO - The San Francisco District Attorney's office confirmed today over 30,000 counts of sexual assault were filed against Ben Roethlisberger shortly after the Monday Night Football game between the Steelers and 49ers at Candlestick Park. Prosecutors say during the two stadium power outages, Roethlisberger sexually assaulted women throughout the entire stadium including all seating sections, concession areas, and women's restrooms.
Roethlisberger released a statement after being booked on 30,000 counts of sexual assaultt, "I truly regret my performance and behavior on Monday night. My high ankle injury not only prevented me from leading my team to victory, but also from visiting 100% of the ladies in attendance. I'm sure I got to most of them but I apologize to any I missed. The game crowd of 69,000 people was a big check down list."

San Francisco Attorney General, George Gasćon, said police have collected over 20,000 terrible towels suspected to contain evidence of Roethlisberger's DNA.

Reportedly Steeler Strong Safety Troy Polamalu also had an affectionate encounter with Roethlisberger during the power outage. "I'm not surprised. Ben has previously confused me for a woman a few times in dark locker rooms. It's an understandable mistake given how soft, full, and manageable my hair feels after a pH balanced volumizing regimen of dual action 2 in 1 cleaning and pro-vitamin conditioning. Ben loves it and I'll do anything to make my quarterback happy."

Pacific Gas & Electric has provided no information regarding the cause of the power outages. However, tailgating fans outside the stadium reported seeing Roethlisberger before the game giving autographed memorabilia to a Steeler's fan in return for placing a terrible towel between the connectors inside the power transformer.