our breathtaking newsletter
Weekly gloriousness sent to your inbox.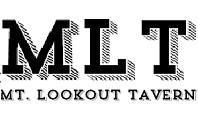 Friday, October 31st - 11:30 AM-11:00 PM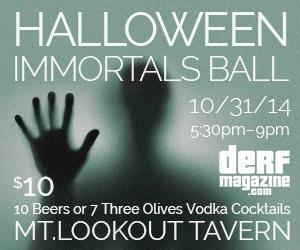 DERF Happy Hour
Friday, Oct 31 - 5:30PM-9:00PM
BCS celebrates another year of perfect, non-controversial college football rankings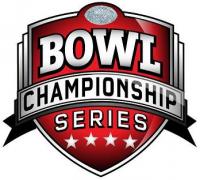 NEW ORLEANS, LA - After defeating LSU in the BCS champion game, the Alabama Crimson Tide have been declared college football national champions. Once again, the BCS bowl series can celebrate a year of perfect calculations that have led to an undeniable NCAA college football national champion.

"It's so neat and tidy, I wish that all of life were like this," said NCAA spokesman William Everett. "If only there were a way to use these amazing BCS calculations to help me lose weight, get my children to apply themselves in school and to make my wife love me more. I'm sure it will happen someday, and hopefully in my lifetime."

The celebration of the BCS era of college football has been especially festive on internet message boards, where the unanimous sentiment is that the BCS has revolutionized and saved the game. "Who would've wanted to watch one of those teams take on Oklahoma State, Boise State or Oregon?" said message board poster BigDogg6969. "It would have been a total waste of time for the student athletes who are busy trying to get their degrees."

Traditional media is also in a celebratory mood about another perfect year of college football rankings. "Alabama and LSU played the game of the century!" said ESPN spokesman Carl Ellison. "It was even better than the game of the century they played a few months ago."

Oklahoma State head coach Mike Gundy also could not be more happy with the BCS system. "I hope the guys at NCAA basketball figure out that this is the only way to go," said Gundy. "Why play 30 games plus tournaments to figure out what makes up a champion? College football has figured out how to do it by playing about a dozen games against wildly different opponents. And who in the world is smart enough to argue against a computer!"