our breathtaking newsletter
Weekly gloriousness sent to your inbox.
Saturday, May 26th - 1:00 PM-1:00 PM

DERF Happy Hour
Keep checking back here to find out where the next DERF Happy Hour will be!
Emergency responder at Danica Patrick wreck asks if she'd like to get coffee sometime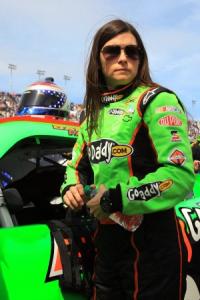 DAYTONA BEACH, FL - After being involved in a wreck at the Daytona Motor Speedway, NASCAR driver Danica Patrick was immediately chatted up and asked out to coffee by the emergency responder.

After arriving at the scene of her crash, NASCAR crash team member Stan Lepping began engaging Patrick in awkward conversation. "So, have you heard Red Lobster is offering some great specials during this year's Lobsterfest?" he reportedly asked her. He then went on to talk about how her crash helmet really brought out the features in her face.

"I was a little confused," said Patrick. "Especially when he gave me a mix tape of songs he'd made for me. He told me I should listen to it in the cassette player of my race car as soon as I got it up and running again."

Lepping ended the exchange by asking Patrick if she would like to grab a cup of coffee sometime. "I told him that I was pretty busy, so I did not think I would be able to make it," explained Danica. "And then he told me that my commercial for COPD really changed his life, so now I'm thinking maybe I should at least grab a quick latte with him. He certainly picked a much nicer way to ask me out than some other guys, especially the ones who do it by slamming their cars into me at 130 miles per hour."