our breathtaking newsletter
Weekly gloriousness sent to your inbox.
Saturday, May 26th - 1:00 PM-1:00 PM

DERF Happy Hour
Keep checking back here to find out where the next DERF Happy Hour will be!
Roger Clemens thanks grand jury with lifetime supply of premium horse urine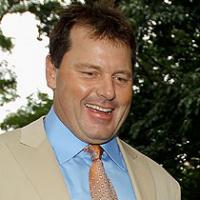 WASHINGTON, DC - Following being cleared on all charges in his perjury trial, former major league baseball pitcher Roger Clemens has thanked members of the grand jury by presenting them with a lifetime supply of the highest quality horse urine available.

"Today, justice has prevailed," said Clemens shortly after the verdict was rendered. "And I can think of no better way of repaying this wonderful and upstanding citizens of the jury then by giving them the gift that keeps on giving. A lifetime supply of horse urine. I've found it to be useful in many ways in my own life, and I'm sure that they will feel the same."

"I was pretty shocked when I went out to my car," said juror Henry Chamberlain. "It looked like someone was brewing a gallon of sun tea on my hood. Then I read the note that came with it and could not believe what a giving, caring individual Mr. Clemens is. The note outlined the many uses of horse urine, and said that he hopes that we always use it in good health, and to always think of him."

The note pointed out some of Clemens favorite uses for the equine discharge. They include using it as a base for a garden fountain and using it as an ammonia based cleaning supply. Also provided were complex directions for the boiling and distillation of the substance into what Clemens calls, "a dietary supplement that will give you a real pick-me-up every morning" which he describes as "better than that sissy Wheaties crap."

As to the legality of offering gifts to jurors who had been assigned to judge him, Clemens has no regrets, "I'm not sure if it is ethical or against the rules or whatever," said the big right hander. "I also really don't care. If it looks like I might get in trouble for it, I'll just deny that I ever did it and then nothing will happen to me. It's worked for me in life so far."