our breathtaking newsletter
Weekly gloriousness sent to your inbox.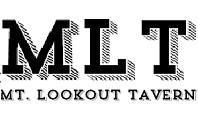 Friday, October 31st - 11:30 AM-11:00 PM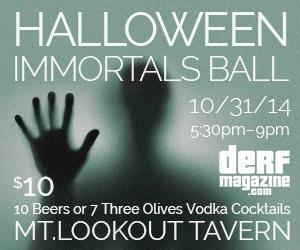 DERF Happy Hour
Friday, Oct 31 - 5:30PM-9:00PM
Daytona 500 to feature first car sponsored by meth lab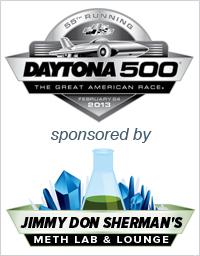 DAYTONA, FL - Fans are still buzzing about an exciting new car running in the Daytona 500. The number 36 Ford, sponsored by Jimmy Don Sherman's Methamphetamine Lab and Depot has qualified and is ready to run The Great American Race.

"We think this is a great way to reach our customer base," said 'Team Meth' President Jimmy Don Sherman. "Nascar is big business, meth is big business, and they tend to share a similar fan base. Well, we're looking to send some of that business our way. It is a perfect way for us to build our meth brand. Especially since they won't let us advertise during "Cops.'"

Nascar officials say that having a car sponsored by an enterprise which is recognized as illegal may be a tricky situation. "We do not condone the use of methamphetamine," said spokesman William Crowley. "We hope that our fans are not using illegal substances at any time. Though, you'd be hard pressed to figure out which ones are on drugs and which ones are just naturally hillbilly nuts. Having said that, the fact is Nascar was founded by moonshiners, so this is just part of our long, proud tradition."

The Meth Lab sponsored car is not the first experience Nascar has had with the crystal meth phenomenon. "That's what got me thinking about the idea," said Jimmy Don. "A few years ago, the Sudafed sponsored car wrecked into the Red Devil Lye soap car. I thought if they could put the ingredients together, why not just let them see the end product."

Though the car is not a favorite to win the Daytona 500, it is still a fan favorite. Fans have been spending a lot of time trying to gain access to it. "I'm not sure why," said driver Hank Withrow. "They like to poke around the trunk. Maybe they think I'm using it as a mobile meth lab. Which, by the way, I am not. As far as you know."