our breathtaking newsletter
Weekly gloriousness sent to your inbox.
Saturday, June 23rd - 7:30 AM-12:00 AM

DERF Happy Hour
Keep checking back here to find out where the next DERF Happy Hour will be!
Irate Reds fans call for next manager to be fired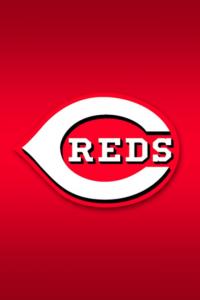 CINCINNATI, OH - Just days after the firing of Cincinnati Reds manager Dusty Baker, irate Cincinnati Reds fans have reached their boiling point, and have called upon ownership to fire the next manager. Though the new Reds skipper has not yet been named, vocal fans have expressed extreme displeasure with the team's leadership.

"This is a proud baseball town," said Western Hills native Steve Krauss. "The new manager is making a mockery of the game of baseball. It makes me long for the days when I was calling for the job of Dusty Baker. Hopefully, they will listen to what we want and make a move in the right direction."

Reds GM Walt Jocketty was puzzled by the fan's reaction. "We appreciate the fan's enthusiasm and input," he explained. "The good news is, we had to pay Dusty over three million, but at least we won't have to eat any salary if we fire the new guy, since we haven't actually signed him yet.

"I have not seen a decent lineup yet," said irate sports radio caller Darren Neely. "Has this guy given any thought at all to the fact that the number two hitter needs to have a good on base percentage? Of course he hasn't. His head must roll. Also, Chapman has not made an appearance in weeks. When they finally do put him in, he's gonna blow out his arm. Guess we just need to forget about the World Series again in 2014."

Though fans may be ready for the Reds to hire another new manager in just under a month, frequent Reds managerial critic Marty Brennaman has not leveled any criticism. "One thing I'll say about the Reds lately," explained Marty. "They aren't playing any of those long drawn out games that keep me at the ballpark all night."