our breathtaking newsletter
Weekly gloriousness sent to your inbox.
Sunday, April 22nd - 11:00 PM-5:00 PM

DERF Happy Hour
Keep checking back here to find out where the next DERF Happy Hour will be!
World Cup fever strikes Americans just as Olympic fever subsides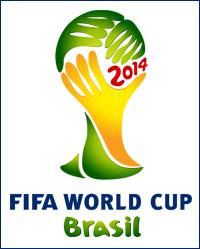 CINCINNATI, OH - The relentless fever pitch of grand sporting events continues to have Americans on the edge of their seats. Just as the intense party atmosphere that came with the Winter Olympics began to wane, Americans are now fully engulfed in World Cup Soccer fever.

Sociologists have been studying the phenomenon and are fascinated by the mindset that it has produced. "This is truly an amazing time we live in," said Princeton professor of sociology Dr. Herman Williams. "To watch a civilization deal with two such massive events so quickly has not been seen in quite some time. I find that the closest comparable times in American history were the Great Depression followed soon after by the second World War. Obviously, those two events were not as important. I don't think either one of them even trended on Twitter."

World Cup fever has taken many forms across the country. One can barely walk a city block in any metropolitan area without hearing signs of its grip on the public. Cries of, "Why is soccer on TV? Oh, its that World Cup thing." and "Does America have a team that plays?" and the ever present, "Does anyone ever score in this sport?" are almost deafening in their frequency.

With the fervor, there have also been signs of social unrest. "We are seeing reports of hooliganism," said criminologist Thomas Fein. "The other night in Boston, a fella spilled his wine cooler on another fella at Applebees and we are pretty sure that World Cup soccer was on television when it happened. I just hope Americans can do their best to keep a cool head during this invigorating time to be alive."