our breathtaking newsletter
Weekly gloriousness sent to your inbox.
Saturday, May 26th - 1:00 PM-1:00 PM

DERF Happy Hour
Keep checking back here to find out where the next DERF Happy Hour will be!
Reds: Hire Bill Brasky as New Manager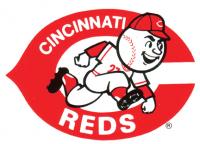 Dissatisfied with his 31-51 record leading into the All Star break, the Reds president Bob Castellini fired Manager Jerry Narron after two years leading the team with a cumulative .467 winning average.
Pete Mackanin has been named interim field manager and, admittedly, has been doing well with a 5-1 record in his first week. Though let me remind you that when Narron was named interim manager in June of 2005, he had a 3-game winning streak, which can be mostly attributed to the fire that resulted from a major change. To come back from .378, the Reds need a veritable inferno to make any kind of run for a respectable finish.
If you want to know who can ignite that blaze, let me ask you something: Do you know Bill Brasky? Let me tell you a little about Brasky, in the words of his colleagues:
"Bill Brasky is a two ton man-mountain who can palm a medicine ball!"
That's what his associates and friends say about Bill Brasky when they toast and loudly reminisce about the legendary man. He may not have any experience managing a baseball team, but Brasky combines Dunn's girth, Griffey's finesse, and Josh Hamilton's grit and tolerance for booze, with a side of Jeter's prowess with the ladies). The result? A formidable leader and a hell of a guy to boot.
"Bill Brasky sired a baseball team… an entire orchestra if you count the bastards!"
Obviously our talent hasn't been panning out the way it should, or maybe it's the chemistry. Either way, if the spawn of Brasky can compose our squad, it's worth a shot.
"He hated Mexicans! And he was half Mexican! .......And he hated irony!"
You may have seen my column recommending an Oriental import to the Reds organization and announcing the close of the Latin explosion. Hate is a strong word, but I think this means Brasky would get behind the cause to sign an Asian player. Which is an excellent segue to my next point….
"Bill Brasky did 3 tours in 'Nam. I was in Corpus Christi on business a month ago. I had this eight foot tall Asian waiter, which made me curious. I asked him his name. Sure enough it's Ho Tran Brasky!"
Brings it all together, don't you think?
"He'd eat a homeless person if you dared him!"
I'm not advocating the killing of hobos, but sometimes those kids playing empty buckets as drums outside can cause an inconvenient pedestrian traffic jam, and I've got places to go.
"He jogged with a fridge on his back!"
Sounds to me like a reasonable spring training drill for conditioning.
"Brasky once hosted the ESPYs and gave every award to John Rocker."
Following the storied tradition of such class acts as Pete Rose and Marge Schott, it's refreshing to have someone with such sophistication and an open mind. His affiliation with Harry Carey is just gravy.
"Bill Brasky sweats Gatorade."
Now that's tuff.
"They use Brasky's foreskin as a tarp when it rains at the ball park."
Cost savings in overhead, if you'll pardon the pun.
"Bill Brasky is a son of a bitch!"
Raise your glasses, folks, in honor of our new Reds manager. "To Bill Brasky!!"