our breathtaking newsletter
Weekly gloriousness sent to your inbox.
Sunday, June 24th - 6:30 AM-10:00 PM

DERF Happy Hour
Keep checking back here to find out where the next DERF Happy Hour will be!
O.J. Simpson's search for real killer confined to smaller area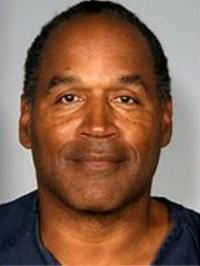 LAS VEGAS - Since the 1994 murder of his ex-wife, O.J. Simpson has been searching the world for those responsible. For the foreseeable future, O.J.'s search will specifically focus on the area of High Desert State Prison in Indian Springs, Nevada.

Simpson said that he expects the new location to be fruitful, "This is a great place to look for killers. No one is above suspicion."

When asked how the search has gone so far, Simpson said, "For thirteen years, I looked everywhere. I looked through strip clubs, memorabilia shows, every golf course in Florida...and I accomplished a lot. For example, I lowered my handicap three strokes."

He blames his lack of results on a number of factors, including people who have held him back. "I had a hot tip once that the real killer was at a steak house in Louisville during the Kentucky Derby, but the owner wouldn't give me a table, so I gave up."

Simpson explained the search for the real killer will take place around the clock. Three times a day in the mess hall, once every morning in the shower, an hour every evening in the prison yard, and the rest of the time he'll be looking for them in an 8x12 foot cell. "I probably won't be looking around too much in the shower though," Simpson admitted. "At least until I figure out who my friends are. Besides, it is unlikely the suspect will be wearing those expensive Italian shoes in the shower."