our breathtaking newsletter
Weekly gloriousness sent to your inbox.
Wednesday, April 25th - 6:30 PM-8:30 PM

DERF Happy Hour
Keep checking back here to find out where the next DERF Happy Hour will be!
CDC REPORT: Americans have natural immunity to World Cup soccer fever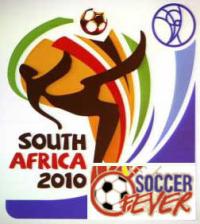 ATLANTA, GA - Researchers at the Center for Disease Control have found a gene unique to Americans that leaves most immune to World Cup soccer fever. The CDC scientists want to assure the public that there is little to no danger of a World Cup soccer fever epidemic sweeping the United States.

"There are some members of the population who are not immune," explained senior CDC official George Ivey. "Mostly they are foreign born, although there is also evidence that drinking certain imported beers can alter the genetic code enough to inspire a soccer fever. Also, it can also happen when people pretend to like soccer in order to impress members of the opposite sex."

America's immunity has inspired other countries to look into a vaccine. Brazilian Director of Health Services Manuel Melina has asked for aid, "This World Cup fever shuts our country down every four years, and then talking about the World Cup shuts the country down for a year before and after. If Brazil wasn't shut down three out of every four years, we would be a world superpower."

To ensure that World Cup fever does not spread to the population as a whole, CDC officials have recommended that the few American's who have contracted it be placed in camps until the FIFA cup is awarded.