our breathtaking newsletter
Weekly gloriousness sent to your inbox.
Saturday, June 23rd - 7:30 AM-12:00 AM

DERF Happy Hour
Keep checking back here to find out where the next DERF Happy Hour will be!
Local hospitals report sharp rise in Reds bandwagon related injuries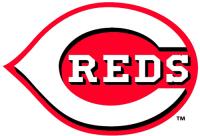 CINCINNATI, OH - Area emergency rooms have been struggling to keep up with the rise in injuries caused by fans jumping on the bandwagon. It is suspected that local fans have had so little practice in jumping on the Reds bandwagon, that they are out of practice and more likely to sustain injuries during the attempt.

Most of the injuries have been minor. Larry Hart of Florence was treated and released from St. Elizabeth South after his last minute attempt to jump on the bandwagon came up short. "If they beat the Phillies, I'll give it another shot," proclaimed Mr. Hart as he nursed a bruised coccyx. "But just in case, I'm holding on to my domain name firedustybakernow.com."

A few others injuries have been more severe. "We've seen some bad lacerations and a few concussions," said Christ Hospital ER doctor Ken Roemiller. "Just yesterday, I treated a guy who has spent the last three years cursing the organization on a daily basis. He managed to make it on the bandwagon, but not without a severe case of whiplash."

The Reds organization has stated that they welcome all fans who would like to get on the bandwagon. "We just want to make sure that fans new to the bandwagon jump aboard safely," said Reds spokesperson Karen Lewis. "It's been great to see some people in the park who aren't just here for a bobble head or a free shirt from the Rally Pack."

Public safety officials have advised bandwagon jumpers to use extreme caution. It is recommended that fans wear giant foam Reds #1 fingers on both hands, elbows, head, and coccyx in the event of a fall.