our breathtaking newsletter
Weekly gloriousness sent to your inbox.
Sunday, December 17th - 5:00 PM-9:00 PM

DERF Happy Hour
Keep checking back here to find out where the next DERF Happy Hour will be!
Bengals innovate new exciting ways to embarrass city on national stage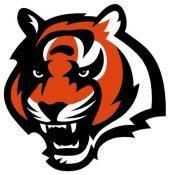 CINCINNATI, OH - Following a loss to the Pittsburgh Steelers on Monday Night Football, the Cincinnati Bengals organization has promised that more new and exciting embarrassing displays will be taking place in the near future.
"Sure there were some disasters on special teams and embarrassing moments throughout the game," said coach Marvin Lewis. "But I know we have only given the nation a peek at just how embarrassing this team can be. This is not a time to rest on our laurels."
Mike Brown says that the organization is committed to keeping the embarrassment coming. "The key now is to up our game and show that we can be a consistent embarrassment. Sure we've embarrassed the city on a local, state, and regional level for years now, but this is a chance to keep the ball rolling nationally."
The Bengals next opportunity to play before a national TV audience will be on Thanksgiving night versus the New York Jets on CBS. "Don't forget, Monday Night Football might be big, but its just on cable," said coach Lewis "Thanksgiving, we'll be on CBS embarrassing this city while the whole country is watching and digesting their Thanksgiving dinner. Listening to your uncle belch up oyster stuffing will be nothing compared to what we do on the field."
Beyond simply playing bad, unispired football, Mike Brown says that the team will also do all it can do off the field to keep the embarrassment level high. "I think its time for these guys to start getting in trouble again," said Brown. "And few DUI's would be nice but I'm also talking about gun play, domestic violence, and text messages with pictures of our junk."