our breathtaking newsletter
Weekly gloriousness sent to your inbox.
Sunday, June 24th - 6:30 AM-10:00 PM

DERF Happy Hour
Keep checking back here to find out where the next DERF Happy Hour will be!
Bob Bratkowski offers to fix Paul Brown stadium for $42 million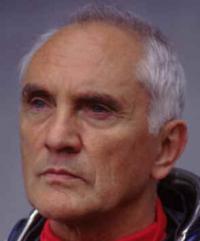 CINCINNATI, OH - On the heels of Bengal owner Mike Brown's request that Hamilton County pay $43 million toward stadium upkeep, recently fired Bengal offensive coordinator Bob Bratkowski has offered to beat that price by $1 million.
Bratkowski has reportedly already sent his resume to county officials. Included in the packet is a glowing letter of recommendation from Mike Brown. It also features references from all the head coaches in the AFC North, who felt they owed Bob a favor after all he's done for them over the years.
The Bengals have requested that the county pay the money over the next ten years for stadium improvements, upgrades and repairs including a state-of-the-art $8 million scoreboard. Bratkowski has told Bengals and Hamilton County officials that he is willing to undertake the job, as he now has plenty of time on his hands. "The scoreboard will be a piece of cake," said Bob. "I just hooked up my Tivo, a VCR and a DVD player to my new TV all by myself."
"I'm a pretty handy guy," explained Bratkowski. "And I know this stadium inside and out. During most of our home games, I spent a good portion of my time wandering around the place sightseeing, people watching, and exploring. I just found the stadium much more fascinating than the football team." Bratkowski went on to say that any groundskeeping duties would be subcontracted to the teenage neighbor who cuts his grass in the summer.
When asked if he felt he had enough expertise and experience to be qualified for the job, Bratkowski laughed for several minutes and then replied, "We're talking about Hamilton County and the Cincinnati Bengals. Since when do you need to be qualified to work for either of those organizations?"