our breathtaking newsletter
Weekly gloriousness sent to your inbox.
Wednesday, April 25th - 6:30 PM-8:30 PM

DERF Happy Hour
Keep checking back here to find out where the next DERF Happy Hour will be!
A-Rod spotted romantically with each cast member of TV show Queen City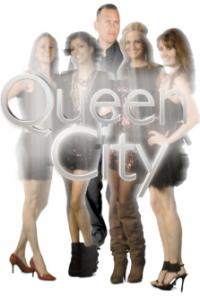 CINCINNATI, OH - During a three game series against the Reds in Cincinnati this week, Yankees third baseman Alex Rodriguez made a love connection with all four cast members of the new FOX reality series, Queen City. Locals have spotted A-Rod in various romantic hotspots individually with each star of Queen City including Tracey Conrad, Katie Cassidy, Adhrucia Apana, and Lauren Brown.

Tracey Conrad, often referred to as Tra-Con by people in her inner circle, accompanied A-Rod to a performance at the Cincinnati Opera where the couple sat as guests of honor in the front row. Throughout most of the night A-Rod wore a set of Beats by Dre headphones and listened to Lil Wayne but said he still enjoyed the performance very much.

While in a local photo studio shooting a cover for a new startup magazine, OTR Vogue, Tra-Con commented "My date with A-Rod was wonderful. We agreed our celebrity name will be A-Con. It's true I am married but my wonderful husband agreed A-Rod can be my celebrity hall pass. In return I agreed my husband's hall pass can be that cute tattooed bartender girl at Neon's or FOX19 Anchor Sharee Paolello…whoever comes first."

Katie Cassidy created a media frenzy when a photographer captured the romantic image of her hand feeding popcorn to A-Rod from the stands of Great American Ballpark during the game. The incident happened after A-Rod caught a foul ball near the left field wall and Cassidy leaned over the wall to lovingly hand feed her third base suitor. Cassidy said about the incident, "I'm glad I was there for Alex. Normally I sit up in the Cincinnati Bell Pilot House but I wanted to be closer to Alex today. Plus my cell phone service works better down here." Reportedly, after the game, Katie and A-Rod joined her father for a relaxing dinner on a floating barge accompanied by the Covington Fire Department to ensure the high profile date went smoothly.

A-Rod accompanied Queen City cast member Adhrucia Apana during a night out at downtown nightclub FB's. "It was so romantic when he carried me over the velvet entrance rope. The door staff let us right in without waiting in line because I used to promote for the club. I couldn't have asked for a more romantic evening. We even decided our celebrity couple name will be Triple A."

Local chef and cast member Lauren Brown took A-Rod on what she called a working date. A-Rod assisted Lauren in catering the production set of another local reality show, The Real Housewives of Ludlow Kentucky. "Alex was a decent chef's assistant but he seemed to pay a little more attention to the Ludlow ladies than me. I guess there's a reason they also call him Stray-Rod."

A-Rod's current girlfriend, actress Cameron Diaz, could not be reached for comment from the set of her new movie, There's Something About Mary's Crows Feet.