our breathtaking newsletter
Weekly gloriousness sent to your inbox.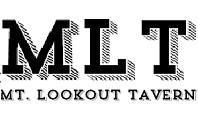 Friday, October 24th - 11:30 AM-11:00 PM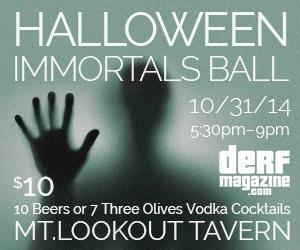 DERF Happy Hour
Friday, Oct 31 - 5:30PM-9:00PM
Fantasy football league agrees to end lockout from motherís basement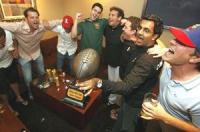 LOVELAND, OH - Following months of negotiations, Ben Henderson's fantasy football league which meets weekly in his mother's basement is on track to begin preparations for this year's season. The talks and temper tantrums have come to an end and both sides have made concessions to ensure that the fantasy football league season does not get cancelled due to a lockout.

A lockout would have been devastating to the 26 year old Ben, as fantasy football occupies the majority of his social life. "I totally would have considered moving out of here if we had not come to an agreement," Ben explained. "Sometimes Mom can just be such a witch. It is no wonder I have such an unhealthy relationship with women."

"There were times I thought he would never give in," said Ben's mother Doris. "I didn't think I was asking for too much. I just wanted him to clean up the mess afterward, keep down the girlish screeching, and make sure that his friends didn't go through his sister's laundry hamper anymore."

Doris was willing to negotiate some of the issues, but remained inflexible on others. Ben had asked his mother to occasionally interrupt the fantasy football meetings by saying that his girlfriend was on the phone. Doris explained, "There is no way he'll ever go out and find a real girlfriend if I help him pretend he has a fake one."