our breathtaking newsletter
Weekly gloriousness sent to your inbox.
Sunday, March 1st - 12:00 PM-4:00 PM

DERF Happy Hour
Keep checking back here to find out where the next DERF Happy Hour will be!
Bengals promise to sign all draft picks before losing first round playoff game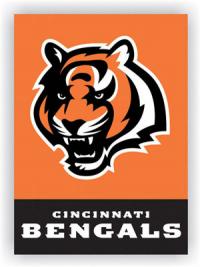 CINCINNATI, OH - Following the 2015 NFL draft, the Cincinnati Bengals have expressed a desire to send a message to their fans and the league regarding their commitment to putting a quality team on the field. Bengals management has made a bold statement, promising to sign all draft picks before losing their first round playoff game this season.

"We don't want an air of uncertainty," explained head coach Marvin Lewis. "Sometimes, if you don't address a situation, people think you are just ignoring it and hoping it will change on its own. Trust me, I know, that concept pretty much sums up my career. So, anyway, the team and I are proud to announce that before the kickoff of that heartbreaking first round playoff game, the one we are going to lose in spectacular fashion, all of our draft picks will be signed. It'll be good to have all the fellas, even the rookies, in the locker room so we can all console each other."

The Bengals have been quiet on an exact timeline for the signings, whether they will take place earlier in the season or immediately before the playoff loss. "Even if they told me, I couldn't tell you guys," said quarterback Andy Dalton. "However, if I was a betting man, I think they'll wait until just before the game starts. It would be a good idea to keep those young kids away from me as long as possible, since the foul stench of my mediocrity is sure to rub off on them the longer they are in my presence."

"We look forward to welcoming these young men to the team," said Bengals owner Mike Brown. "And there is no doubt we want them to be fully suited up and part of the family for that first round playoff loss. We think that having them experience that is the perfect way to introduce them to the Bengal mindset of mild enthusiasm followed quickly by soul-crushing disappointment. Who Dey."