our breathtaking newsletter
Weekly gloriousness sent to your inbox.
Sunday, March 1st - 12:00 PM-4:00 PM

DERF Happy Hour
Keep checking back here to find out where the next DERF Happy Hour will be!
Military families demand Bengals ticket refunds from P&G, Kroger, and Jeff Ruby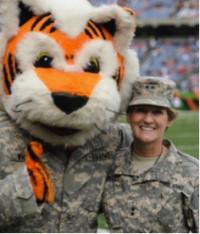 CINCINNATI, OH - Remaining tickets for the Bengals first round playoff game were purchased by Procter and Gamble, Kroger and restaurateur Jeff Ruby. The purchases avoided a television blackout, and tickets were distributed to military families. After the Bengals humiliating loss, many outraged military families are now demanding refunds.

"This was an outrageous waste of my time," said veteran Robert Purser. "I had to wake up early and stand in line at a busy Kroger just to get the tickets. Then, six hours of my life were taken away from me by this football game. Parking, going through security, sitting through the game, driving home. This is not the way America should be treating veterans, and I better get a full refund."

Many people in the stadium joined what is now being called the Refund Chant. The chant began in the fourth quarter of the game and went like this, R-E-F-U-N-D Refund! (repeat three times). Additionally, reports indicate a record number of people watching the game from home participated in the chant.

Veteran advocacy groups are backing the military families in their demands for refunds. Kenneth Fulmer of VetsUnited has already begun contacting P&G, Kroger, and Jeff Ruby expressing his displeasure about the situation. "Our group continues to stand behind those who served," said Fulmer. "And we believe that the military families demanding refunds deserve to have their voices heard and their demands met. We believe that Veterans are the backbone of our country and should not be subjected to what they were at that game. Additionally, we believe that Andy Dalton doesn't have the mindset or skills to become an elite NFL quarterback."

Other military families are taking things in stride. "When you sign on to be a member of the Armed Forces, there is a huge responsibility," said veteran Cody Weiss. "I took an oath to preserve and defend the constitution of the United States. Sometimes that oath forces me to put my life on the line fighting an enemy on foreign soil. Other times, it forces me to sit through watching a hapless football team on a rainy Sunday. They are both awful situations."