our breathtaking newsletter
Weekly gloriousness sent to your inbox.
Saturday, December 15th - 5:00 PM-10:00 PM

DERF Happy Hour
Keep checking back here to find out where the next DERF Happy Hour will be!
Bengals feel prepared for Thursday night embarrassment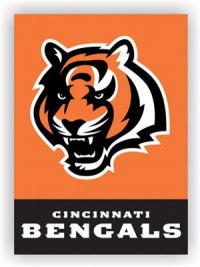 CINCINNATI, OH - After an excellent workout Sunday, the Cincinnati Bengals now face a tough challenge. The Bengals have only three practice days to prepare for the next embarrassing primetime performance on Thursday night.

"The kind of meltdowns we suffer in primetime don't come easy," said Bengals quarterback Andy Dalton. "It takes a while to develop that kind of disastrous strategy, and I've always taken pride in the way we can make it seem like we're not even trying to make a complete mockery of the game of football. But, sometimes you just have to play the hand that is dealt to you. I'm going to do my best to inspire my teammates to be the worst that we can be, even if we only had a couple of days to get there."

Dalton believes that he is well on his way to primetime form. "I started right after the game on Sunday," Dalton explained. "Right after the field cleared and the rest of the team were on their way home, I got back out on the field and got to work. It took me a couple of hours, but once the lights were on for the cleanup crew, I had a real primetime vibe going, and starting missing targets left and right. Bring on the cameras! Bring on the night!"

Head coach Marvin Lewis believes that the way may be tough, but he believes his team is up to the challenge. "We've been doing this for years," said Lewis. "It's part of the culture and weaved into the fabric of this team. I am fully confident that the fellas will be fully ready to suck by 8:35 PM on Thursday night. Now, do I wish this was a Monday night game? Well, yeah, kinda. It's always better to have that extra time to explore new ways of falling apart."