our breathtaking newsletter
Weekly gloriousness sent to your inbox.
Sunday, January 26th - 11:00 AM-5:00 PM

DERF Happy Hour
Keep checking back here to find out where the next DERF Happy Hour will be!
Unemployed baseball managers block Reds phone number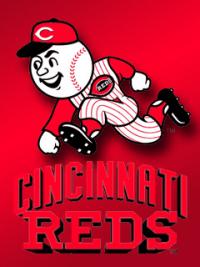 CINCINNATI, OH - As the Cincinnati Reds are mired in a slump, the baseball world is wondering if changes could be on the way to try to shake the team up. Many believe there is a chance that the team could part ways with current manager Bryan Price, in order to send the club in a new direction. In a related phenomenon, unemployed baseball managers around the country have blocked the Cincinnati Reds' phone number.

"I blocked them after Bryan Price got thrown out before the game started," said former major league manager Joe Torre. "I knew trouble was brewing, in fact I wouldn't be surprised if poor Bryan starts throwing fits every day until they release him from that misery. But, make no mistake about it, they're not going to lure me back into managing, especially now that they're number is on my 'do not go through' list. I guess I could just answer when they called and politely tell them that I'm not interested, but I was still hoping to hit their front office up for All Star Game tickets next month. Don't want to get on their bad side."

"So I guess I'm not the only one," said former Reds manager Dusty Baker. "I heard from a bunch of my other fellow unemployed managers that they didn't want to hear it when the Reds started blowing up their phones. To be fair, I think in my case, the feeling is mutual. They blocked my number at some point after I started calling after every loss to say, 'Hey guys, miss me yet?'"

Other potential Reds managerial candidates haven't gone as far as to block the team's phone number, but have put precautions in place to alert them if the Reds are calling. "I have a special ringtone just for the Reds front office," said currently unemployed manager Bobby Valentine. "It plays a Bronson Arroyo version of a Third Eye Blind song. It keeps me running as far away from my phone as I could possibly be."