our breathtaking newsletter
Weekly gloriousness sent to your inbox.
Thursday, April 2nd - 6:00 PM-8:30 PM

DERF Happy Hour
Keep checking back here to find out where the next DERF Happy Hour will be!
Reds fans get in shape for summer of disappointment and despair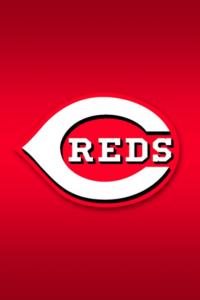 GOODYEAR, AZ - As the Cincinnati Reds take to the spring training field to begin the 2015 season, players are working hard to get in shape for the year to come. At the same time, Reds fans are working out to prepare themselves for a summer of complaining and despair.

Fans are getting ready for the upcoming year by sharpening various skills they are sure to encounter during the Reds season. "It's important to be at your peak while following this team," said personal trainer and Reds fan Derek Setters. "I've seen many clients suffer severe neck injuries from the continual strain of shaking their heads in anger. That's why we always try to start off spring training with some neck and shoulder exercises so no one ends up wearing a brace by the end of June."

In addition to physical exercises to prevent strains and pulls, fans are also doing their best to take care of mental preparedness during spring training. "I'm bracing myself for everything," said fan Warren Hensley from Mt. Lookout. "Last year I was so unprepared. I didn't have sports talk radio phone numbers on my speed dial. I hadn't exercised my vocal cords for shouting at Bryan Price. And most importantly, I did not prepare myself with a team of support for when the despair and agony kicked in. This year I will have a support system ready to go instead of wallowing in my sadness, eating fried foods and getting drunk. Now I'll have a team of friends to eat fried foods and get drunk right along with me."

Some fans are preparing themselves intensely for complaining by using technology. "I have already compiled half a summer of disgusted tweets," said Reds fan Bob Neissen. "Some of them are going to be tweeted automatically, I won't even have to pick up my phone. For example, on June 9th at 9:18 pm my account is set up to send out the tweet, "I wish we had a manager who understood when to properly use a double switch." It's really going to help free up my time. Which I need as much time as I can to prepare for another awful Bengals season."