our breathtaking newsletter
Weekly gloriousness sent to your inbox.
Saturday, May 25th - 1:00 PM-1:00 PM

DERF Happy Hour
Keep checking back here to find out where the next DERF Happy Hour will be!
Reds hope to outdraw Elder High School in September attendance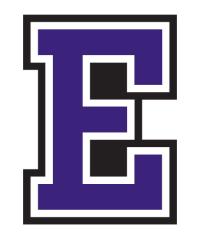 CINCINNATI, OH - As the 2014 baseball season winds to a close, and the Cincinnati Reds fall further away from the playoff picture, the organization has set some new goals for the upcoming month. The Reds plan on putting their best hopes and effort into outdrawing Elder High School for total September attendance.

"We believe that this is an attainable goal," said Reds assistant director of fan relations Doug Walters. "We have a strong season ticket base, and even if they stop showing up to the games so they can get their kids in bed, the tickets are already sold. We also predict that there may start being a substantial walk crowd. Mostly people who are disoriented after eating at Toby Keith's."

Though Elder High School wishes all the best for the hometown Reds, officials still believe that the Reds goal to outdraw them is near impossible. "It's that time of year when Cincinnati gets excited for high school sports," said Elder booster Dan Moynes. "Crisp fall air, students piled on top of each other in the stands, alumni coming in by the thousands. And that's just the JV tennis games. I'm not even sure we'll need to factor in the football attendance, but if we do, it'll crush them."

Whatever the outcome, Reds officials hope to learn a lesson from having to compete for attendance with a high school. "The concessions are certainly cheaper at the Elder events," said Walters. "In fact, I hear beer is practically free. Plus, it sure helps them that their games are within walking distance from the fans childhood homes, where they still live."