our breathtaking newsletter
Weekly gloriousness sent to your inbox.
Sunday, June 24th - 6:30 AM-10:00 PM

DERF Happy Hour
Keep checking back here to find out where the next DERF Happy Hour will be!
Kidnapper Ariel Castro charged with holding Cleveland Browns offense captive since 2003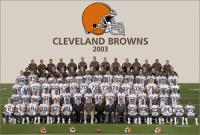 CLEVELAND, OH – After charging Cleveland resident Ariel Castro on four counts of kidnapping, authorities discovered Castro also abducted the Cleveland Browns offense in 2003, the year after the Browns made their last playoff appearance.

"It is such a relief to finally locate our offense.' said Browns owner Jimmy Haslam. "This last decade without an offense was a very trying time for our fans and our city. We haven't made a single post-season appearance."

Police reports indicate the Browns offensive players were not restrained in any way in Casto's house but simply could not find their way out of the basement. Quarterback Tim Couch led the team in all escape attempts for a decade but was unsuccessful likely due to a poor game plan and ineffective clock management. "I couldn't believe ten years went by that fast." said Couch.

The Browns finally escaped when neighbor Charles Ramsey heard Quarterback Tim Couch shouting snap counts and audibles in the basement. After Ramsey opened the door and offered a pathway to freedom, all of the Browns tried to exit at the same time creating a bottleneck in the doorway. Ramsey called a timeout and quickly drew up an exit play.

Browns owner Jimmy Haslam stated although he is pleased with the safe return of Tim Couch and the rest of the 2002 Browns offensive squad, he does not plan to place them on the 2013/2014 roster. However he does plan to give Charles Ramsey the job of Offensive Coordinator position.